What's YOUR favorite Roald Dahl book? Movie?
So last night we had a lot of fun discussing the book and the movie James and the Giant Peach by Roald Dahl--and eating pizza! We talked about the various artists who've illustrated the book, who were our favorite characters, and why authors often get rid of parents in their stories. It was interesting to hear the kids' ideas about how the book and movie differed, and why the filmmakers might have made those changes.
Did you know that Roald Dahl disliked Willy Wonka and the Chocolate Factory--the film adaptation of Charlie and the Chocolate Factory-- so much that he refused to permit any other film adaptations of his work until after his death? He thought the movie was too much about Willy Wonka and not about Charlie--and judging just from the title, I'd have to agree! So Matilda--a big favorite in our group (maybe we'll do that next summer)--and Fantastic Mr. Fox, to name a few, had to wait.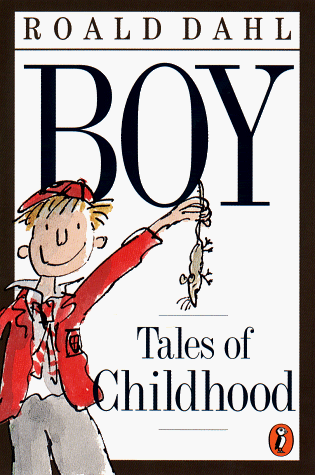 We also talked about other books by Roald Dahl, and which ones were favorites, and why. Have you read Boy: Tales of Childhood, his autobiography? If you have, you can guess why he has so many cranky, even evil adults in his books. And candy. And rats...
We're doing another Read the Book, See the Movie program in two weeks, so if you like movies, join us! We'll be doing How to Eat Fried Worms on August 7th, for entering 4-6th graders. Please register so we know how many pizzas to get! We promise not to make you eat any worms.
Trackback URL for this blog entry.